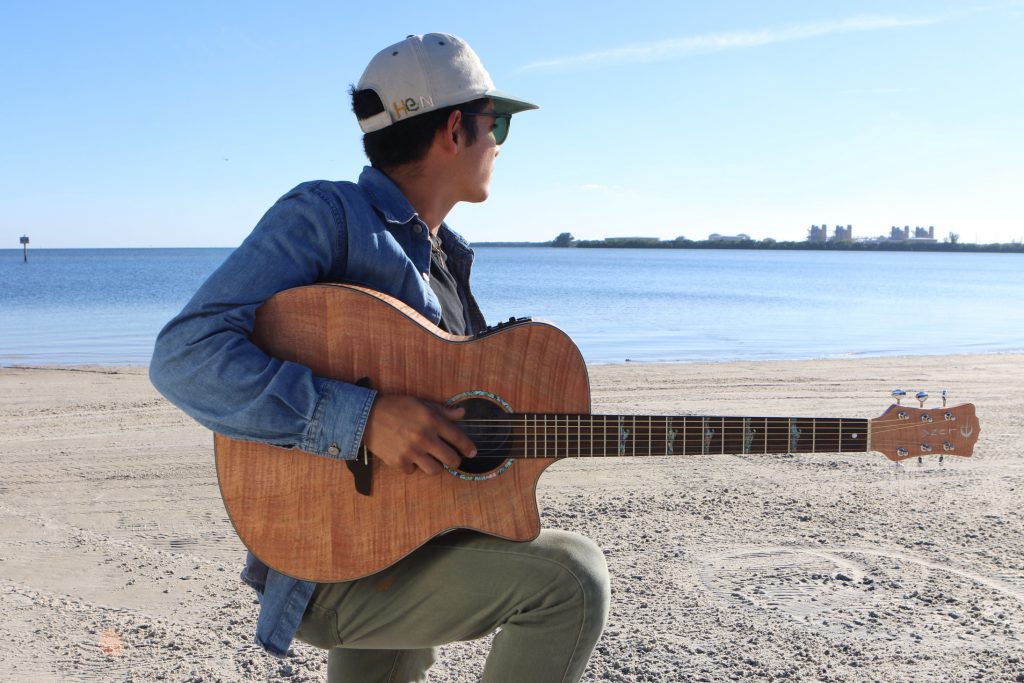 5 Tips for the Traveling Musician
If you are going to be on the road quite regularly it's extremely important that you consider the right type of guitars for touring. Traveling can be particularly difficult on gear and if you plan on traveling by rail, by bus or even by plane sometimes it can help to have an acoustic guitar or ukulele that works to travel very well. Knowing some of the most important tips will help relieve stress ahead of time.
1. Gigbags
Finding quality gig bags – A great gig bag that can protect your instrument during travel can really help to put your mind at ease. You always want to make sure you're gear remains protected. One of the biggest questions for musicians ask before boarding a plane: "Where is the safest place to keep my guitar?"  With so many flights being packed today, you should always be prepared to check in your guitar at the gate. It won't go through the throws of the baggage carousel or handling of from airline staff and you can pick it up at the gate right after you walk off the plane.
2. Expensive vs. Inexpensive Gear
Finding high-quality equipment at reasonable prices to get the job done – Taking a very expensive guitar or ukulele on the road can be nerve-racking, especially if you must put it into a luggage container or have it handled by strangers. Decide which side of the fence you'd like to hang out in; Artist Series are more expensive with solid tops and Fishman preamps whereas the Gypsy Series is more for the entry-level player. If you're looking for that sweet spot between high-quality and entry-level, the Safari Series is specifically made for the traveling musician with a non-padded gigbag to get you started!
3. Scale your Sound
Scale back your sound – Playing acoustic gigs or having the option to play smaller and more intimate shows can often make the traveling process a lot easier. Schedule a few smaller shows in some more intimate venues and try to scale back your sound for an easier tour. You'll want to take a guitar with a built-in preamp and onboard tuner for convenience, in the event you want to plug and play.
4. Location, Location, Location
Find places that inspire you – Having the ability to record a song in one of your favorite camping spots or having a guitar with you on vacation can mean the difference of capturing inspiration of a moment or letting it go to waste. Perform at locations that make you feel like taking things to a new level. Find places where you can join a community! (Find yourself a #LunaTribe, perhaps 😉)
5. Pack Toolbox
You never know when you'll need to fix a string – Tools will come become your life blood and if you don't have a guitar tech with you, you'll need to know how to act fast! Extra strings for all instruments, pliers, and a polish cloth. Email adam@lunaguitars.com for more recommendations.
At Luna, we have instruments that fit all playing styles and designs that can help unlock your creative inspiration. We offer gear that is specifically focused on the traveling and touring musicians as well as those well-known artists looking for a high-end instrument. For a full lineup of these unique instruments check out www.lunaguitars.com or the Luna's Instagram page today.
We would love to hear your feedback. Comment below if you have any additional suggestions!